Windjammer Capital Investors Announces Acquisition of Rowmark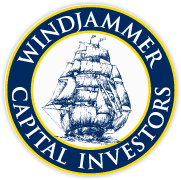 June 30, 2018
Windjammer Capital Investors ("Windjammer") is pleased to announce the acquisition of Rowmark LLC ("Rowmark" or the "Company"), a leading manufacturer and marketer of highly-engineered extruded plastic sheet materials used for interior architectural signage, engraving and awards, from Bertram Capital.

"Rowmark is an established market leader with strong brand recognition, supported by state-of-the-art manufacturing and an unmatched understanding of the market channel and new product development," said Rob Quandt, Managing Director at Windjammer. "The Company is led by a solid, experienced management team that has built a platform with robust operating fundamentals, long standing customer relationships and a proven track record of consistent growth. We are excited about the future of Rowmark, as we fuel and accelerate the company's growth."
Headquartered in Findlay, OH, Rowmark delivers solutions through two primary and complementary divisions: Rowmark, manufacturer of engravable sheet products; and Johnson Plastics Plus, leading distributor to the engraving market. Rowmark is the most recognized global brand of engravable sheet products worldwide, sold exclusively through an international network of authorized owned and independent distributors in more than 80 countries. Johnson Plastics Plus has built a solid reputation over the last 30+ years as the renowned distributor of engraving and complementary products to the professional engraver.
"We are excited about our partnership with Windjammer and the growth opportunities on the horizon," said Rowmark President and CEO Duane Jebbett. "We believe in Windjammer's strategic approach, and the alignment of our values point to a promising future for our employees, our industry partners, and most importantly, our customers."
Rowmark is the eighth platform investment in Windjammer's Senior Equity Fund IV. Windjammer's investment creates a platform for Rowmark to build upon its strong foundation to accelerate its growth, both organically through investment in new product development and greater market penetration, and through strategic, add-on acquisitions. "A core element of Windjammer's investment strategy is its commitment to creating shareholder value through performance and operational enhancement initiatives. With these strategies and our values in alignment, Windjammer looks forward to collaborating with Rowmark to reach its full operating potential," said Greg Bondick, Managing Principal at Windjammer.
About Rowmark
Founded in 1987 in Findlay, OH, Rowmark manufacturers extruded plastic sheet for engraving applications. Rowmark is the leading supplier of engravable plastic sheet for the signage, engraving and awards markets and is the most recognized brand in the industry. For more information, visit www.rowmarkllc.com.
About Windjammer Capital
Formed in 1990, Windjammer Capital Investors is a national private investment firm which invests as a control investor in leading middle market businesses and in partnership with their management teams. Windjammer seeks to invest $40 million - $150 million in middle market companies that generate greater than $8 million of operating earnings. The firm targets investments in companies that are leaders in attractive niche markets and share several of the following characteristics: significant and defensible market positions; differentiated products and services; strong management teams; scalable business models; identifiable growth opportunities; and consistent financial performance. Windjammer has completed over 50 middle market transactions across a broad selection of manufacturing, business services and value-added distribution businesses. Windjammer has also supported over 100 tuck-in acquisitions by our portfolio companies.

With offices in Waltham, MA and Newport Beach, CA, Windjammer provides the strategic, operational and capital resources of a national firm, while also supplying the personal contact of a local partner. Visit www.windjammercapital.com for more information.
Forward-Looking Statements
This press release includes statements that are not historical in nature and that may be characterized as "forward-looking statements," including those related to future financial and operating results, benefits and synergies of the company's brands and strategies, future opportunities and growth.