Rowmark Releases Two New Color Charts
June 22, 2021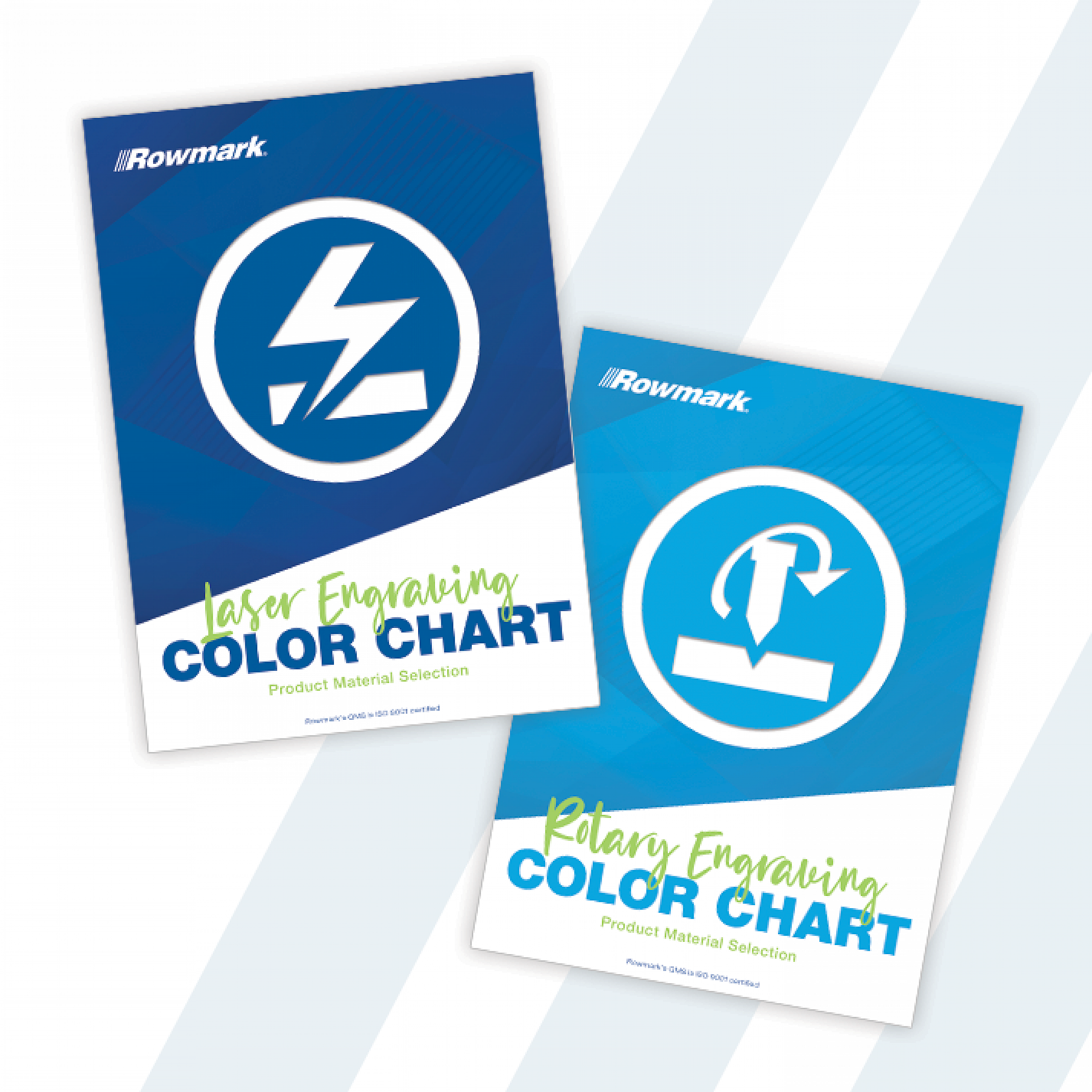 FINDLAY, OH – Rowmark is excited to announce new Laser and Rotary versions of the Color Charts are now available, including all NEW Rowmark products.
Some of the updates you'll notice include:
- Two separate charts, Laser and Rotary, were designed to allow for larger product samples and item codes
- Brief marketing descriptions for each product line are included to better describe and differentiate Rowmark product lines
- Since many customers make ADA compliant signs with a rotary engraver, ADA Alternative/Single Ply is included on both the Rotary and Laser Chart
- To streamline the Color Charts and make them easier to use, Usage and Capability terms are now featured on our website at https://www.rowmark.com/salestools/color-charts
Select Rowmark products have been removed from the color charts due to decreasing demand. These products will still be available as a custom order, but will no longer be stocked for immediate shipment.
A downloadable version of the new Laser and Rotary Color Charts, as well as our Usage and Capabilities terms, are available online at https://www.rowmark.com/salestools/color-charts.