Rowmark Launches New Color Snap Match App
June 4, 2016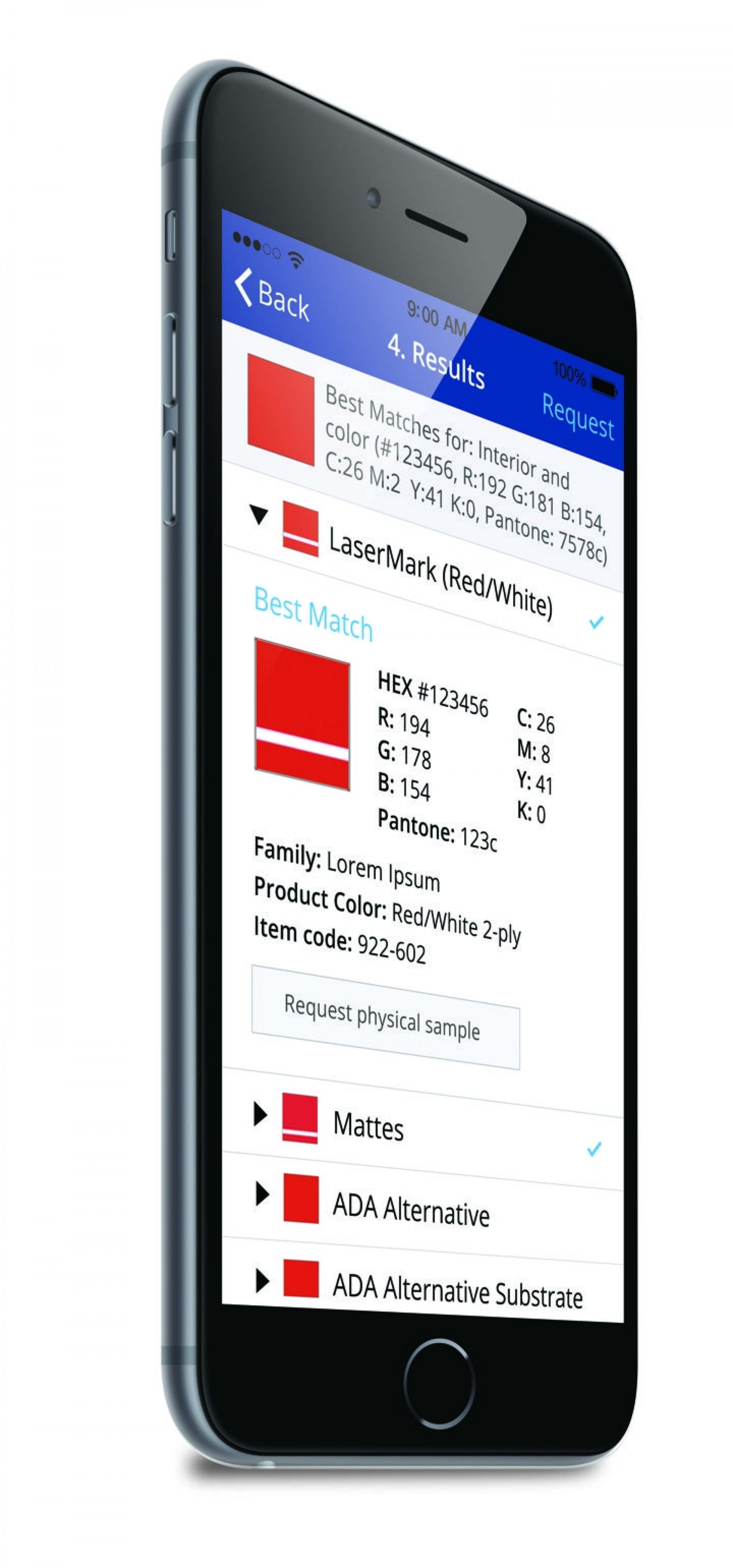 FINDLAY, OH – Rowmark LLC is excited to be the only material manufacturer to launch a mobile app to aid customers in finding the perfect color matched plastic sheet for their laser, rotary or printable application or design… in a snap! The NEW Color Snap Match is FREE and available in the Apple iTunes app store via your iOS 8 version Apple iPhone® or iPad®.
Through an easy-to-use filtering tool, Rowmark's Color Snap Match app will help users discover Rowmark materials that match their color needs… in two simple steps. First, simply take a photo of the color that you would like to find in the Rowmark range or select a photo from your device's photo gallery. Next, select from a list of predetermined "product filters" based on the project needs (e.g. laserable, front engravable, ADA compliant, outdoor weatherable, etc.)
The app returns suggested Rowmark "color match" materials, including product names, item codes and plies, along with an image of the color or pattern. It also returns complete color details, including the CMYK, RGB, Pantone and Hex numbers of the color. A user can also request a Rowmark sample of their "color match" directly from the app.
"Our new savvy color match app is yet another way customers can get quick, instant access to Rowmark product recommendations and expert support… wherever they are," Vice President of Global Sales & Business Development Rich Zydonik said. "We anticipate that this will become an even more helpful tool, as we continue to expand our product lines and color options to meet our customers' evolving needs."
To download Rowmark's Color Snap Match app, visit the Apple iTunes app store via your iOS 8 version Apple iPhone® or iPad®.