Rowmark Launches Color Snap Match App for Android
October 15, 2015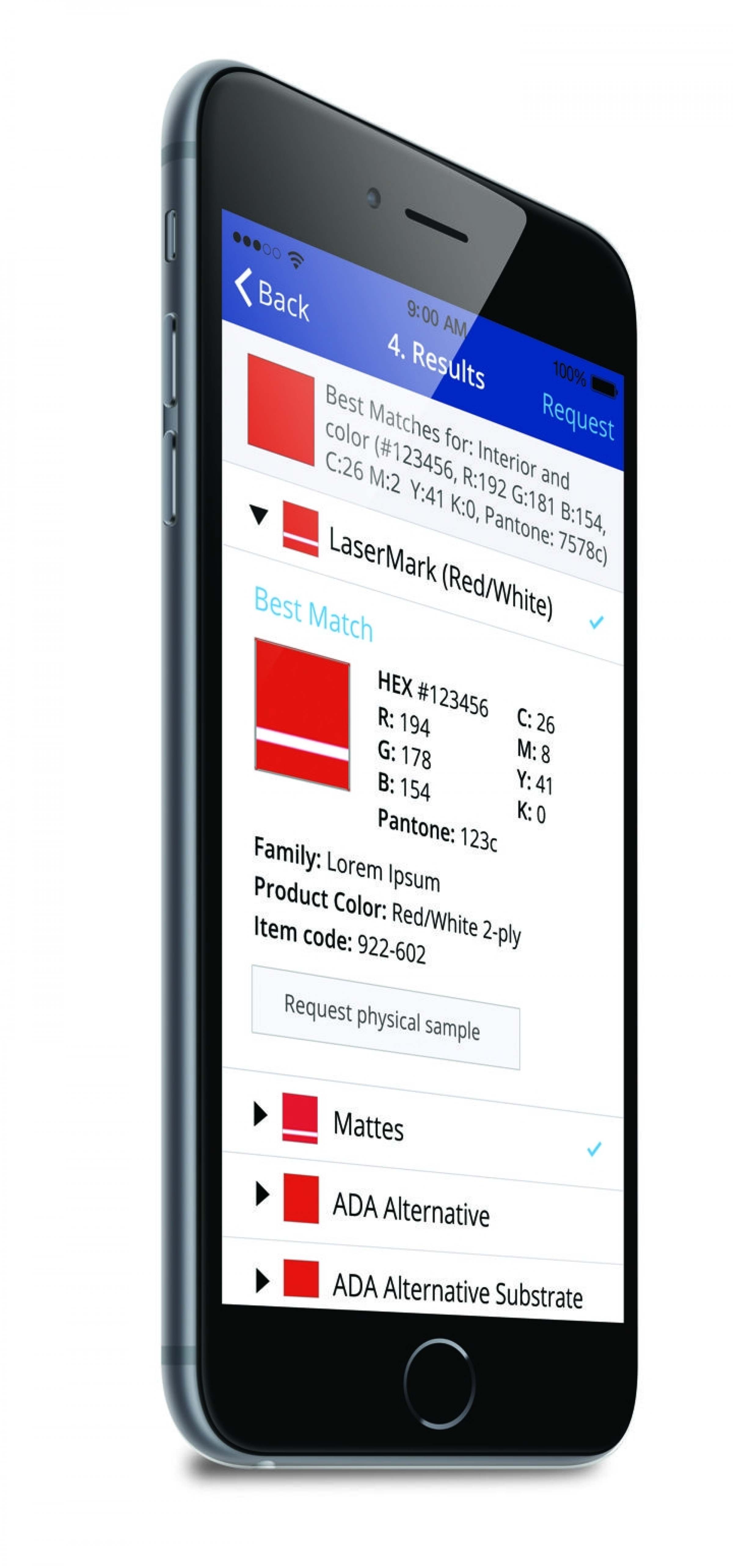 FINDLAY, OH – It's the moment that many of you have been waiting for! Rowmark is excited to share that the Android version of its new Color Snap Match mobile app is now available for FREE download in the Google Play store, expanding users' on-the-go plastic color matching flexibility.
Developed to aid users in finding the perfect color matched plastic sheet for their laser, rotary or printable application or design, Rowmark's Color Snap Match app is already a big hit. It is also perfect for providing quick Rowmark product recommendations. An easy-to-use filtering tool provides a complete list of suggested Rowmark sheet products that closely match your required color.
The Apple and Android versions of the mobile app feature the same easy-to use functionality and design, including the ability to get quick suggested color matches with use of the camera phone or photo gallery, as well as to request Rowmark samples of color matches.
To download Rowmark's Color Snap Match app, visit the Apple iTunes app store via your iOS 8+ version Apple iPhone® or iPad® or the Google Play store via your Android 4.4 "KitKat" version mobile phone or tablet and search "color snap match".