Rowmark Introduces New Plastic Sheet Material for Stencil and Template Creation
February 6, 2017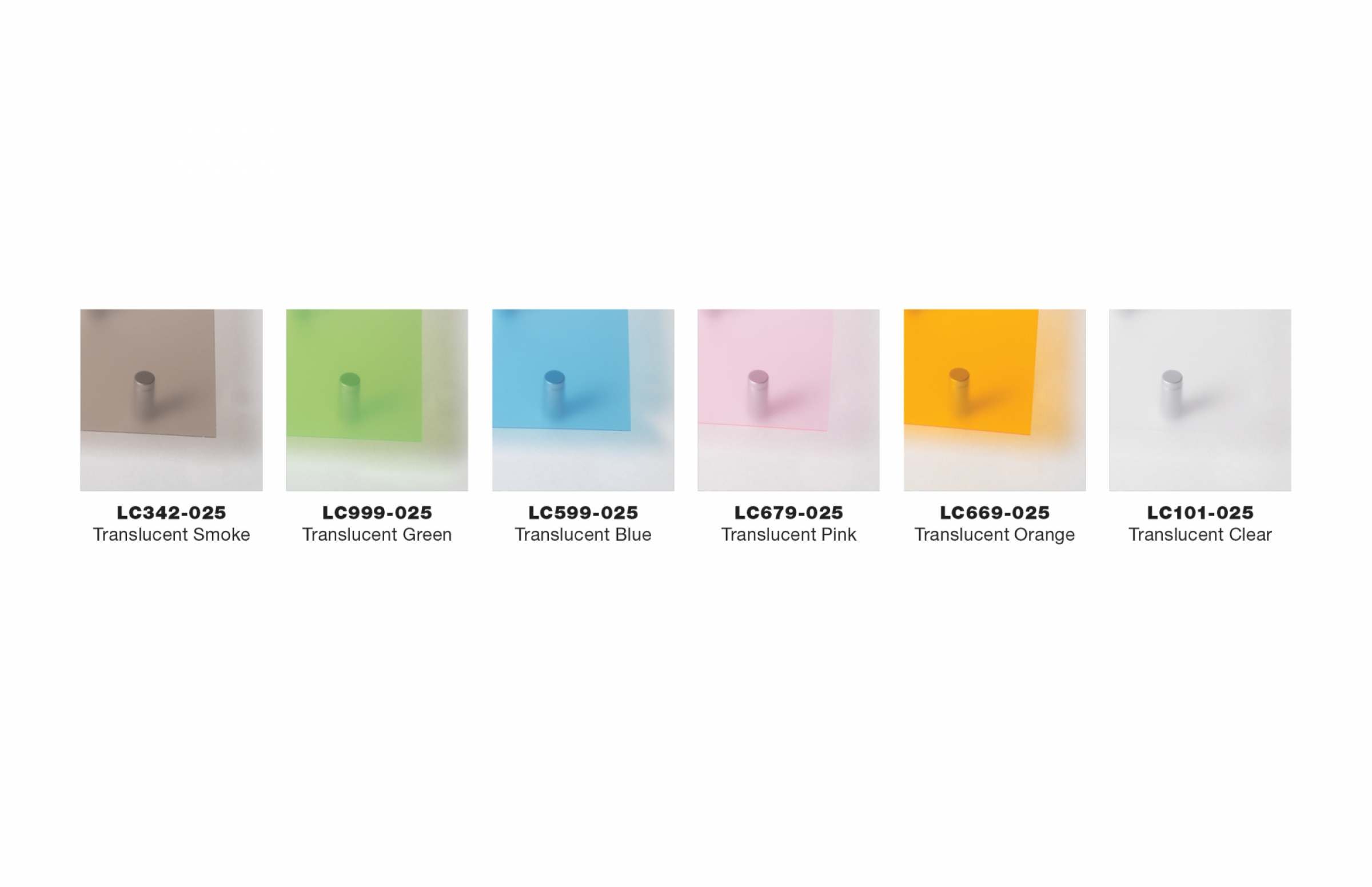 FINDLAY, OH – Rowmark LLC has innovatively expanded its product offering to be the first to supply the market with Lucent, a versatile, easy-to use sheet material ideal for creating custom stencils, templates, educational and promotional tools.
Lucent is the best material choice to fabricate custom and personalized templates, patterns or scrapbooking elements for customers who are crafters, educators, or professionals. The opportunities for customizing Lucent are unlimited -- just add a touch of creativity and imagination to the material. Lucent is a single-ply product in a durable matte finish in a .025 thickness and is available in translucent clear and five translucent colors to meet your needs. Lucent laser cuts easily to create a smooth finished edge. Add a splash of color or personalization with screen, pad or UV-LED printing to create the ultimate finished product.
Lucent is available exclusively from Authorized Rowmark distributors.
For more information about Lucent, visit rowmark.com.