Rowmark Expands ColorHues Gauge Options
August 20, 2015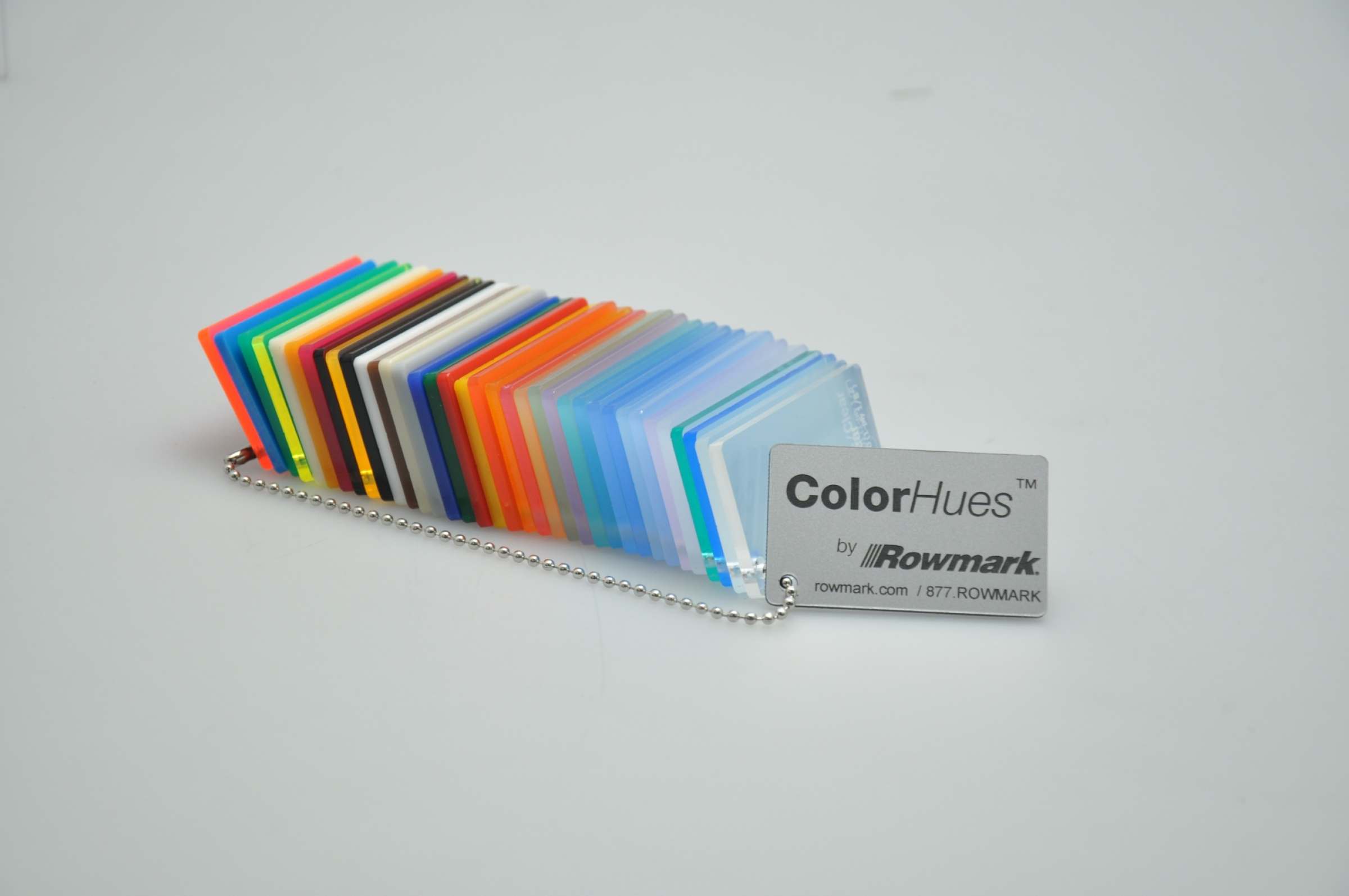 FINDLAY, OH – Rowmark LLC has expanded its highly popular ColorHues™ sign-making product line to include a ¼" gauge sheet option, in response to Americans with Disability Act (ADA) and other demanding signage project trends within the industry.
In addition to Rowmark's ColorHues™ Clear and Clear Matte, popular colors including ColorHues™ White, Black, Wedgewood, Phantom, Poppy, Daffodil, Passion Fruit, Caribbean and Kiwi are now available in a ¼" gauge sheet option. Just like Rowmark's 1/8" ColorHues™ sheets in these colors, the ¼" sheets feature a 100% ADA compliant matte finish on one side and a gloss finish on one side.
While an increasing number of ADA projects are specifying ¼" gauge acrylic, thicker acrylic sheets are also a popular choice for adding dimension, rigidity and extra support for signage projects, dimensional POP displays, flag signage and more. To learn more about Rowmark's ColorHues™ and explore the complete color palette, visit Rowmark.com.