GoVivid Announces New Website at GoVividUSA.com
February 19, 2015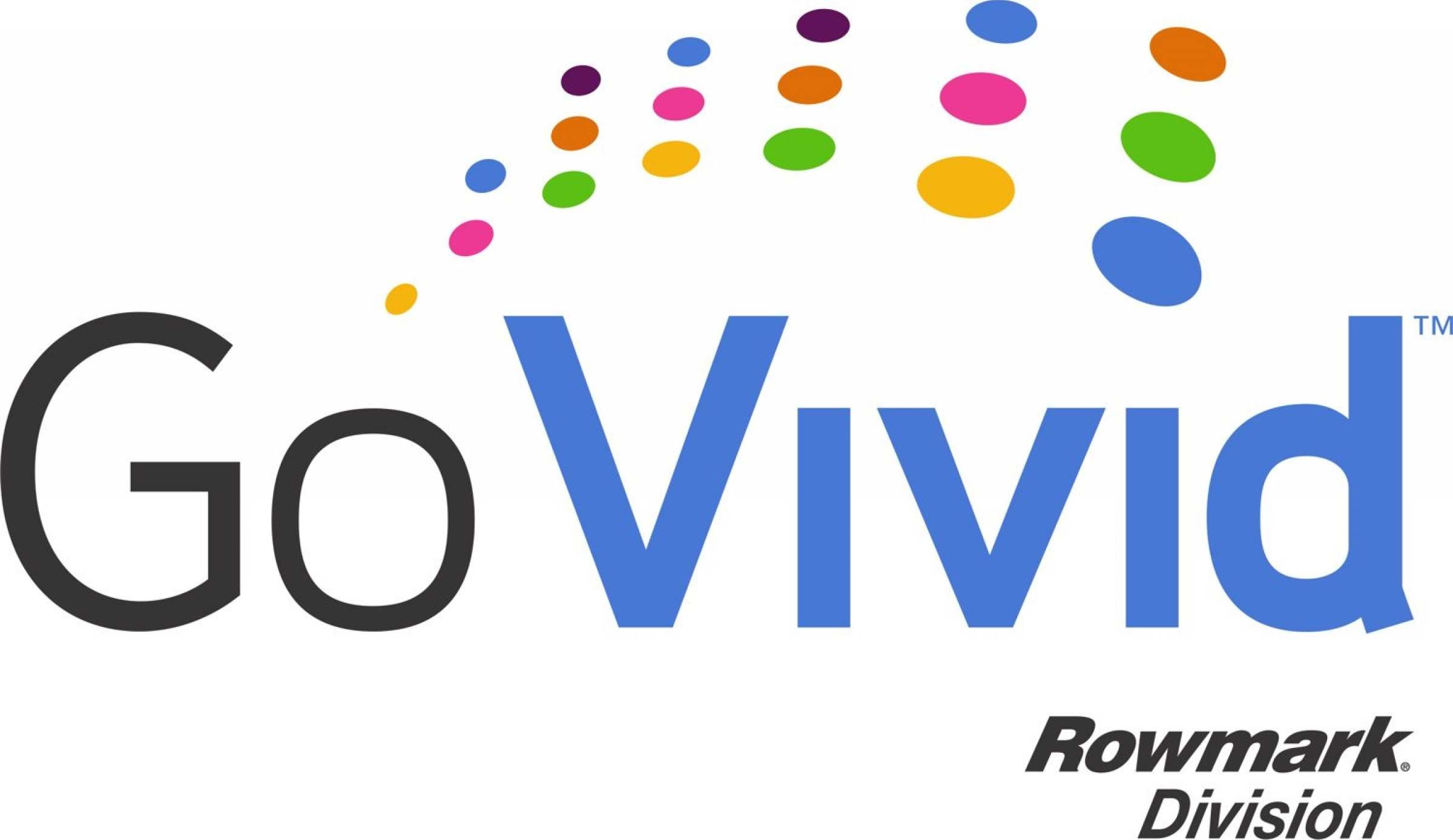 FINDLAY, OH – GoVivid, the NEW digital printing division of Rowmark LLC, announces the launch of a NEW website and online store at GoVividUSA.com.
Featuring an engaging, easy-to-navigate and responsive design with inspiring, full-color imagery, GoVividUSA.com provides a unique online experience that draws customers into the world of digital printing and helps invoke project brilliance. Offering instant access to GoVivid's innovative Direct-to-Substrate (DTS) UV/LED digital printers and complete line of digital printing products, the website also features a colorful applications gallery, live online chat and news/blog feed.
Through the GoVividUSA.com online shopping cart, customers can quickly purchase a variety of versatile print media, as well as high quality UV inks for GoVivid printers, sign-making supplies and fabrication accessories, for their digital printing projects. GoVivid's industry leading Mono Acrylic and Mono Cast Sheets are popular for ADA compliant projects. Additionally, GoVivid's Glow Mono Sheet is perfect for safety applications, while GoVivid Foam Board achieves an artistic look and the smooth surface Printable Woods bring a touch of nature.
Upon their first printer purchase, customers gain exclusive login access to GoVivid's online community, where they will receive personalized support, education and valuable tools to help them fuel their business for growth. Community members will also be able to share their creative digital printing projects through the applications gallery and receive additional ideas and support from fellow GoVivid UV printer owners on the interactive online forum.
"GoVivid is thrilled to launch our new website and online community to provide customers with a complete digital printing solution right at their fingertips," GoVivid Sales Manager Brad Holdgreve said. "Once our customers begin their digital printing journey with their first printer purchase, our GoVivid community will provide all the support they need from day one- from the products to technical expertise and education. Simply put, this user-friendly site is sure to spark creativity while empowering customers with just a click of the mouse."
Visit GoVividUSA.com today to explore the GoVivid online experience.