GoVivid Announces New Canvas Products
July 22, 2015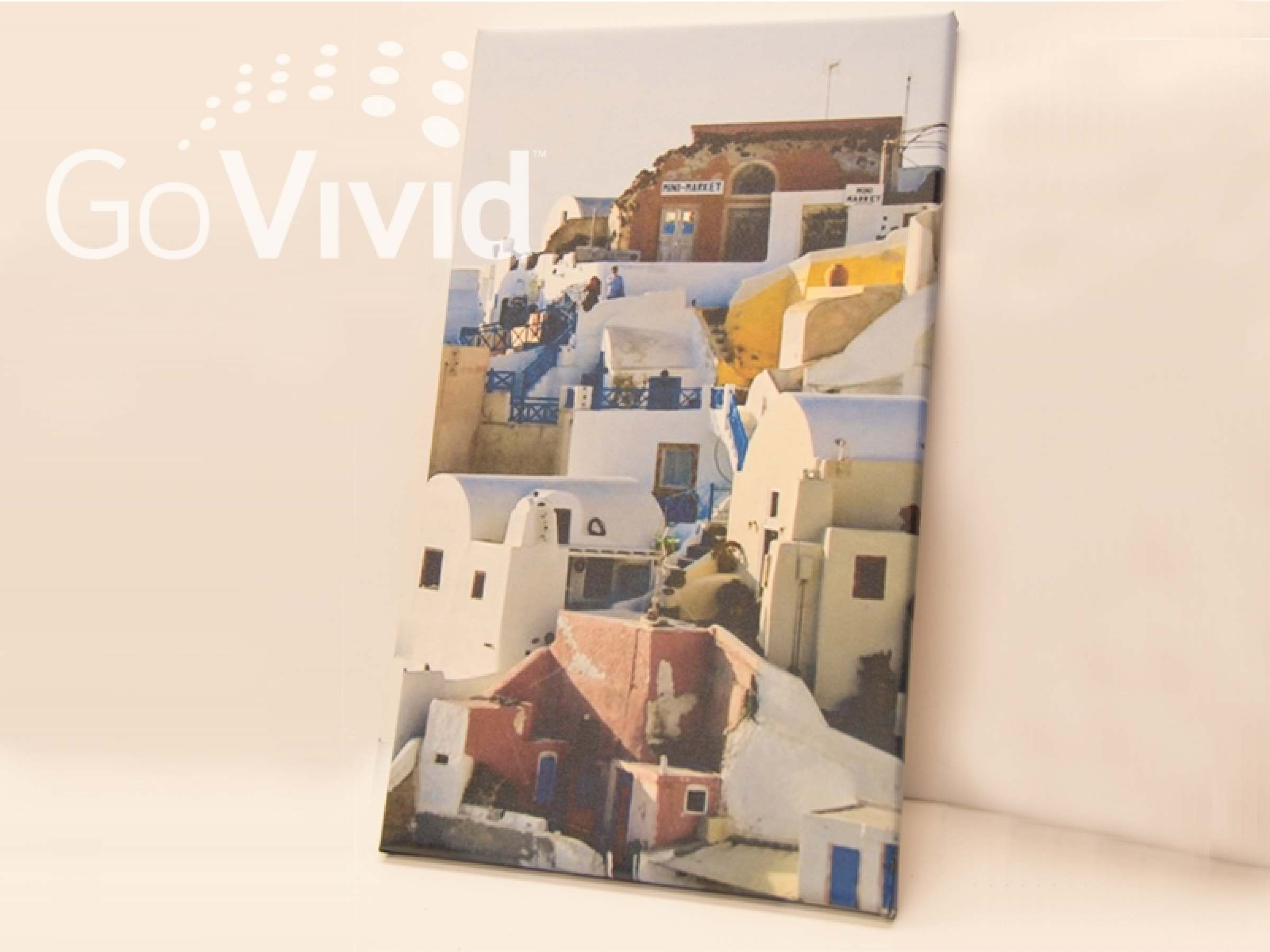 FINDLAY, OH – GoVivid, the NEW digital printing division of Rowmark LLC, helps fabricators transform their UV-LED printing projects into sophisticated, gallery-worthy modern art with their new Printable Canvas print media line, designed for use with GoVivid DTS UV-LED printers.
The newest addition to the GoVividUSA.com online store print media collection, GoVivid's white Printable Canvas requires no stretching or wrapping before printing. Featuring a double primed, super smooth textured surface to optimize adhesion and print quality, GoVivid Printable Canvas is "primed and ready" to help artists and fabricators craft printed fine art and photographic displays with ease.
Though fine art is a popular application for canvas, GoVivid Printable Canvas also offers the perfect artistic medium for many other creative art projects. From home décor to art class and studio work to institutional applications, the possibilities for expressing UV-LED printing creativity are infinite… and the print size is never a factor. Multiple canvas panels arranged in different orientations can be used to create an innovative, oversized art display covering an entire wall or even a large panoramic photograph spread across panels. GoVivid Printable Canvas is also suited for artistic portrait or detail work and can be used with many different paint media, including oil, acrylic or water-based paints.
A clean design alternative to framing with staple-free edges, GoVivid's Printable Canvas is made in the USA and available in four popular display sizes to accommodate a range of photographic orientations and views, ranging from 8" x 8" to 18" x 24" in popular 0.75" and 1.5" thicknesses.
GoVivid's Printable Canvas is available for purchase upon quick creation of an online store account on GoVividUSA.com. For more information or to create a GoVivid online store account, visit GoVividUSA.com today to explore the GoVivid online experience.